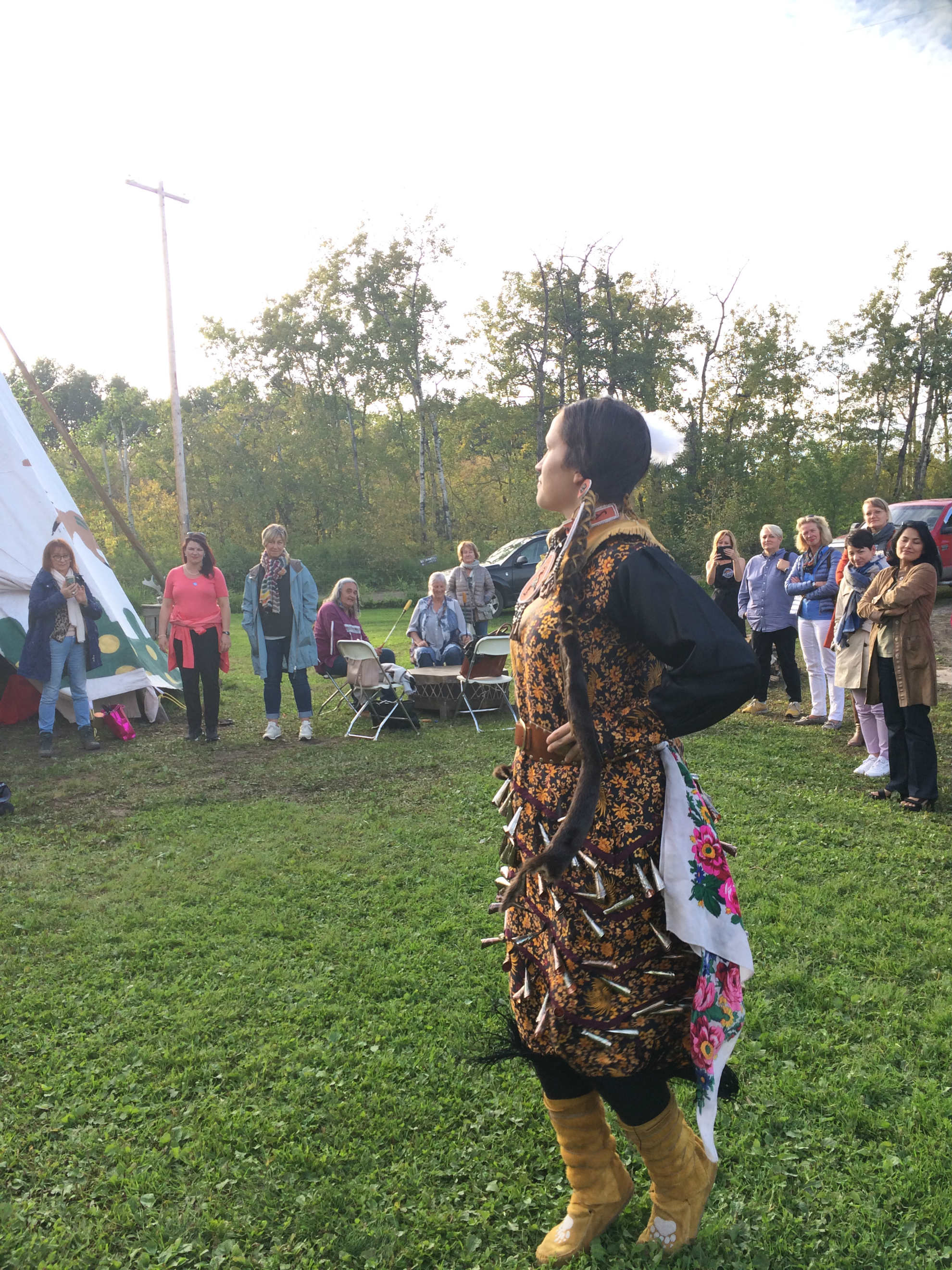 Performance Styles & Offerings
Sissy Thiessen Kootenayoo is a talented and engaging emcee and performer, with experience hosting professional, charity, artistic, and cultural events and gatherings. She is also a multidisciplinary performing artist, using anything that inspires her to bring powerful, beautiful & creative cultural masterpieces to inspire action & change for her community. She has performed on stages all over Northern Turtle Island (North America) from Montana, New York & San Fransisco, US to more locally at Edmonton Folk Fest, Alberta Legislature and more. Sissy has been expressing herself creatively since she was nine years old and specializes in performing:
Powwow Dance (Multiple Styles)
Storytelling
Spoken Word
Singing
Basic Hand Drum, Rattle & Wood Flute
Acting
Two Spirit Drag Performance
Please Get In Touch!
To book a performance, please reach out to me via my contact page.
For information about possible upcoming performances, please visit my Wase Saba Instagram page or my Upcoming Events page.
Testimonials
Sissy conducted two day long seminars for civil servants about the Indigenous culture of present day FNMI people and more specifically about their two-spirit population. Sissy has been teaching the dances enjoyed at pow wows and she gave excellent presentations at these seminars.
Sissy works well with children and in a group, sharing our traditional knowledge of pow wow and the crafts of our culture.
Parent of Grade 1 Student
I have known Sissy for five years and with every interaction I walk away with something learnt. She knows how to use different learning techniques to teach about her culture through dancing, speech, and stories. If ever I get a chance to interact with Sissy through work, I take it.
Supervisor & Contractor, City of Edmonton
Sissy is able to relate with youth and be on their level. She is personable and kind in her teaching which allows her to be accessible to all. Sissy can lead a variety of ages and abilities with confidence. The community is lucky to have her.
High School Teacher, Edmonton Public Schools
Sissy is a talented creator. Whether it be dancing, writing, of space holding, they keep your attention and always sheds a new light on ideas previously held. It is rare to find a teacher who is so relatable and full of humility and authenticity.
Performance & Entertainment Producer
Sissy is a very positive and uplifting person that has an aura about her that just attracts people. A wonderful, kind and caring personality.
Parent of Tiny Tots Powwow dancer