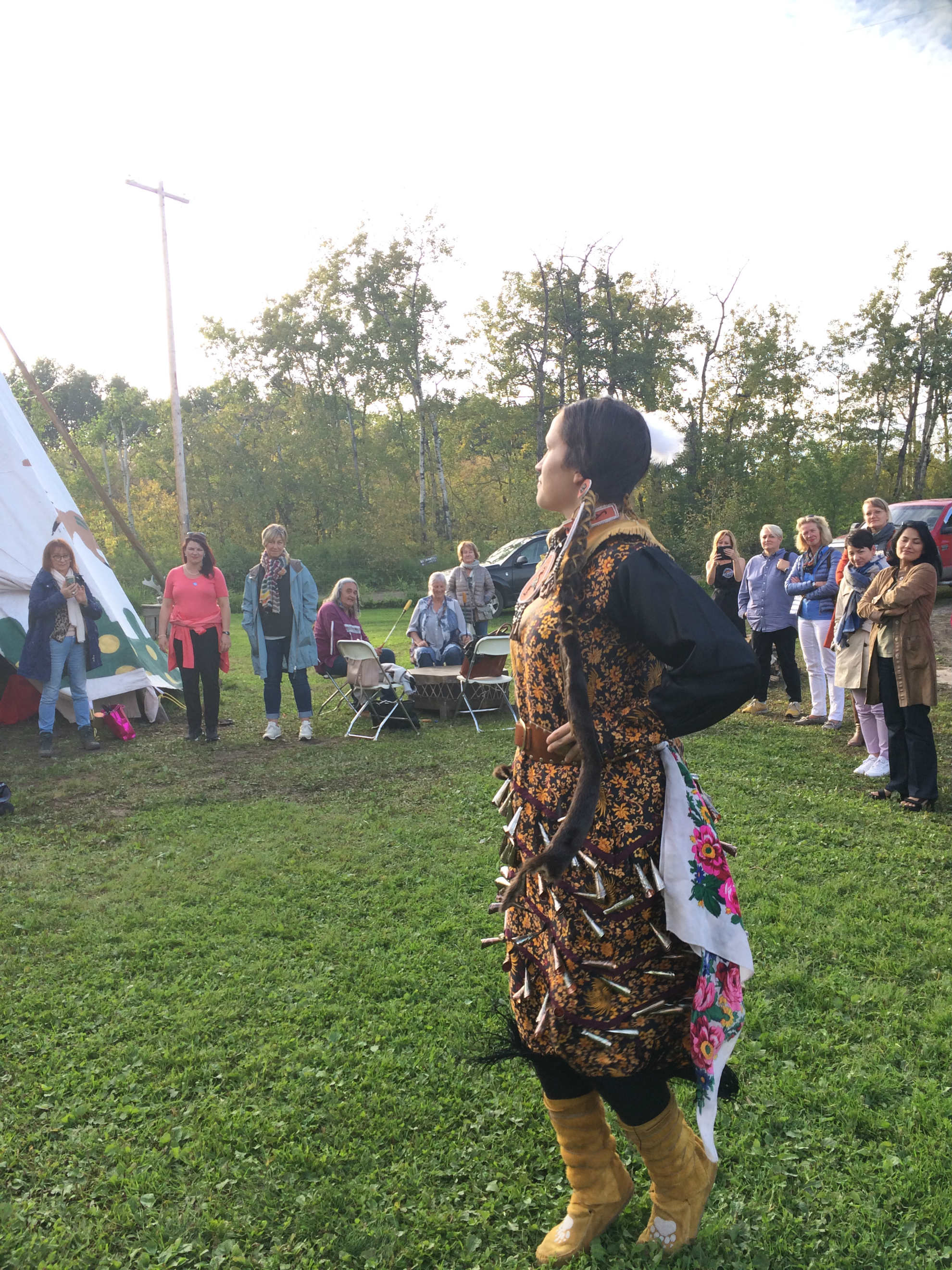 Powwow 101
What it is, its importance to Indigenous People, stories of each style and teachings of how to practice the dances with respect and integrity. The session will begin with a smudge ceremony to cleanse the space and get started in a good way. Then we will move on to an aerobic-type warm up and learn some basic footwork appropriate for all genders. Please wear clothes you can move in.
Other Feature Experiences
In addition to Powwow 101, I offer a range of featured experiences. Check out my upcoming events, view my services page, or contact me for an indigenous experience you will never forget! 
Testimonials
Sissy conducted two day long seminars for civil servants about the Indigenous culture of present day FNMI people and…
Sissy works well with children and in a group, sharing our traditional knowledge of pow wow and the crafts of our culture.
Parent of Grade 1 Student
Sissy is able to relate with youth and be on their level. She is personable and kind in her teaching which allows…
High School Teacher, Edmonton Public Schools
Sissy is a talented creator. Whether it be dancing, writing, of space holding, they keep your attention and always sheds a new…
Performance & Entertainment Producer
Sissy is a very positive and uplifting person that has an aura about her that just attracts people. A wonderful, kind and…
Parent of Tiny Tots Powwow dancer
I have known Sissy for five years and with every interaction I walk away with something learnt. She knows how to use…
Supervisor & Contractor, City of Edmonton