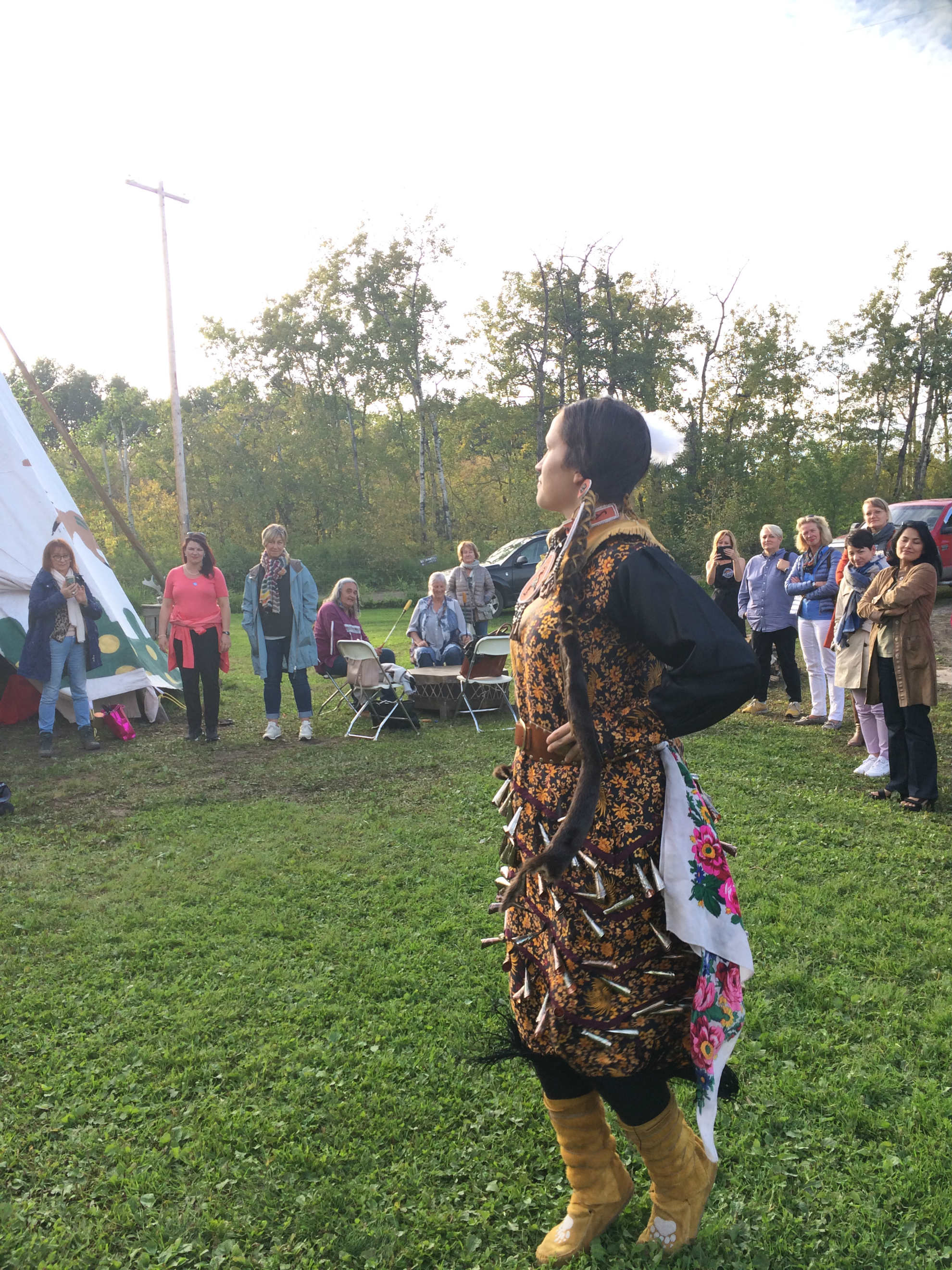 Indigenous Powwow Dance Experience
Indigenous *Powwow Dance Experience
*Powwow dances are practiced by First Nations People in Canada as a form of prayer, ceremony & celebration of culture. It includes a variety of dance styles, cultural regalia & drum songs.
During this experience, participants will learn about Powwow, what it is, its importance to Indigenous People, stories of each style and teachings of respect and integrity.
The session will begin with a Smudge Ceremony to cleanse the space and get started in a good way. This will be followed by an opening circle, giving participants a chance to share and learn through the use of stories and teachings from my culture.
A large part of these teachings surround the outfits and regalia we wear as Powwow dancers, and guests will have a chance to interact with various pieces of regalia. This includes: beadwork, furs, hair ties, fancy ribbon shawl and other pieces.
*Please refrain from consuming or being under the influence of alcohol, cannabis, or any illicit substances if you wish to participate in this portion of the experience
The final components will be a custom Powwow dance demonstration of one of the three women's Powwow dance styles. As well as an invitation to learn a basic Powwow step and a group Round dance, honouring the cycle of life, connection and community in a circle format. There will also be time for questions throughout.
Please wear footwear and clothing you can move in.
Other Feature Experiences
In addition to my Indigenous Powwow Dance Experience, I offer a range of featured experiences. Check out my upcoming events, view my services page, or contact me for an indigenous experience you will never forget! 
Testimonials
Sissy works well with children and in a group, sharing our traditional knowledge of pow wow and the crafts of our culture.
Parent of Grade 1 Student
I have known Sissy for five years and with every interaction I walk away with something learnt. She knows how to use different learning techniques to teach about her culture through dancing, speech, and stories. If ever I get a chance to interact with Sissy through work, I take it.
Supervisor & Contractor, City of Edmonton
Sissy is able to relate with youth and be on their level. She is personable and kind in her teaching which allows her to be accessible to all. Sissy can lead a variety of ages and abilities with confidence. The community is lucky to have her.
High School Teacher, Edmonton Public Schools
Sissy is a very positive and uplifting person that has an aura about her that just attracts people. A wonderful, kind and caring personality.
Parent of Tiny Tots Powwow dancer
Sissy conducted two day long seminars for civil servants about the Indigenous culture of present day FNMI people and more specifically about their two-spirit population. Sissy has been teaching the dances enjoyed at pow wows and she gave excellent presentations at these seminars.
Sissy is a talented creator. Whether it be dancing, writing, of space holding, they keep your attention and always sheds a new light on ideas previously held. It is rare to find a teacher who is so relatable and full of humility and authenticity.
Performance & Entertainment Producer